Machine Features: Enclosures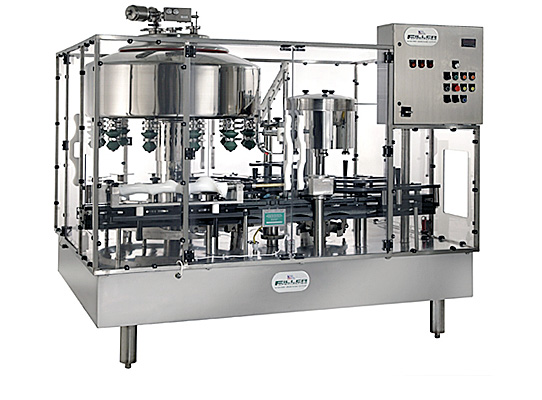 Equipment safety enclosures are available with every Filler Specialties machine. They include sanitary stainless steel framework, hinged entry doors with electrical interlocks, and polycarbonate panels. Designed with your operator in mind, these enclosures provide excellent personal protection without sacrificing easy machine access. Late-model safety enclosures are easily upgradeable to ultra-clean enclosures with HEPA filtration. If you have special enclosure requirements, contact Filler Specialties.
Ultra-clean enclosures with HEPA filtration
Ultra-clean enclosures are designed for extended product life applications and for those customers wanting to maximize control of the filler/capper environment. Special attention is given to overall design to ensure ease of cleanliness, ease of sanitation, and consistent laminar air flow that meets Class 100 standards. Self-contained air filtration units feature variable speed fans to fine-tune airflow. Internal lighting ensures excellent visibility inside the enclosure. Ultra-clean enclosures offer control over the immediate filler/capper environment, while at the same time providing operator protection with easy machine access.