Standalone fillers & cappers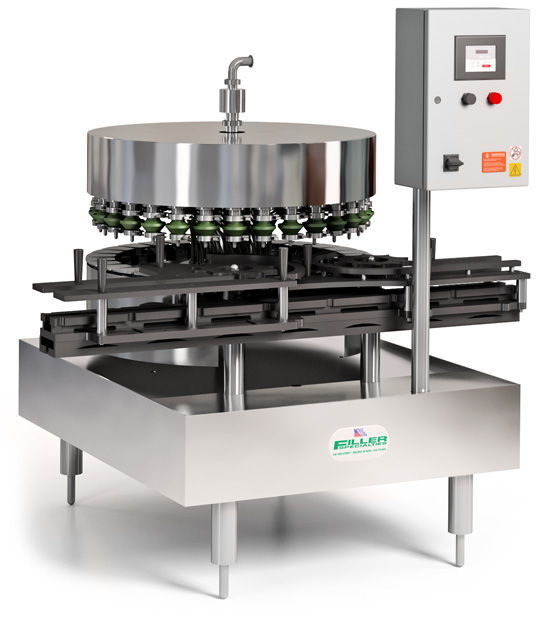 standalone container fillers
Filler Specialties has a full line of standalone liquid packaging equipment that includes rotary stainless-steel container filling machines. Models range from six valve to 72 valve machines for speeds from 10 containers per minute to 700 containers per minute. Ensuring that Filler Specialties provides you with the best solution, we have both a custom pressure or gravity bottle filling machine available. 
Gravity filling for free flowing non-carbonated liquids, hot or cold
Pressure return filling for more viscous products, hot or cold
Mass-flow metered filling systems for pinpoint accuracy
Speeds from 10–700 containers per minute
Plastic and glass containers from 2 oz/60 ml to 2-½ gallon/10 liter
Container neck support systems for lightweight containers available
EMV external mount filling valves are standard
Extended Shelf Life (ESL) Clean-In-Place (CIP) filling valves and related hardware optional
Machine safety and ultra-clean, controlled environment enclosures available
Customized systems to meet your project requirements
standalone container cappers
Filler Specialties offers a full line of standalone rotary container cappers for handling screw caps, press-on caps, snap/screw caps, flat caps, sport caps, foil caps and specialty closures. Models range from three head to 30 head units to meet your capping requirements with speeds up to 700 containers per minute.
Mechanically driven pick and place (cap in head) cappers
FH 900 Series Cappers
Press on Snap Cap
Conventional Screw Cappers
Integrated Capping Solutions