Machine Features: Container/Cap Rinsers & Sanitizers
Filler Specialties offers rinsers and sanitizers to improve the quality of your filling operation.  Air, water, sterile water, chemical, and ultraviolet light rinsing and sanitizing solutions are available.
Container Rinsers and Container Sanitizers
Filler Specialties offers container rinsers and container sanitizers to remove contaminants, clean containers, and efficiently sanitize containers before filling and capping. Models range from inline, orbital and rotary designs.  Rotary systems include single or dual turrets for effective cycle times. Air, water, sterile water, or chemical rinsing/sanitizing solutions are available to best meet your project requirements.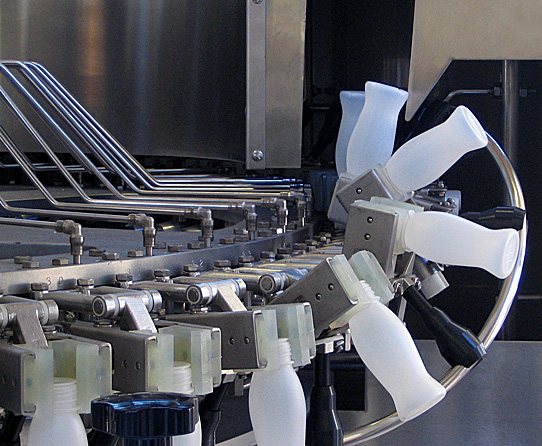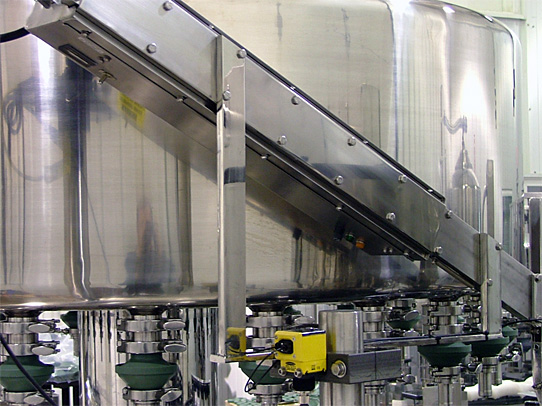 Cap Rinsers and Cap Sanitizers
Extended down-fill industrial valves are designed for filling applications requiring low product fill levels in glass or plastic containers.
Extended down-fill valves are available in EMV or all-metal designs
For applications requiring low container fill level
Externally mounted to filler bowl
Tool-less removal via single fitting
Can be used for hot fill applications