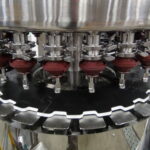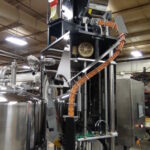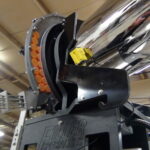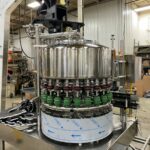 Features: Brand New – Available October 2023
Screw infeed with stainless steel 2:1 gearbox for smooth transfer from incoming conveyor to the infeed star
Upgraded ESL filling valves
CIP (clean in place) hardware
Product level control for the filler bowl
Cap sorting and feeding equipment
Missing cap detection in the cap chute
Powered raise, and lowering of the fill bowl, and capper turret.
This machine will be available to view at the upcoming PackExpo 2023 in Las Vegas, NV and will be setup to run a 59oz Carafe with a 38mm DBJ screw cap.
This machine will be ready to produce as is, and can also be configured to run different or additional containers, and cap sizes.
This filler is capable of running up to 200 bottles per minute. Contact us at 616-772-9235 or filler@filler-specialties.com  for more information.